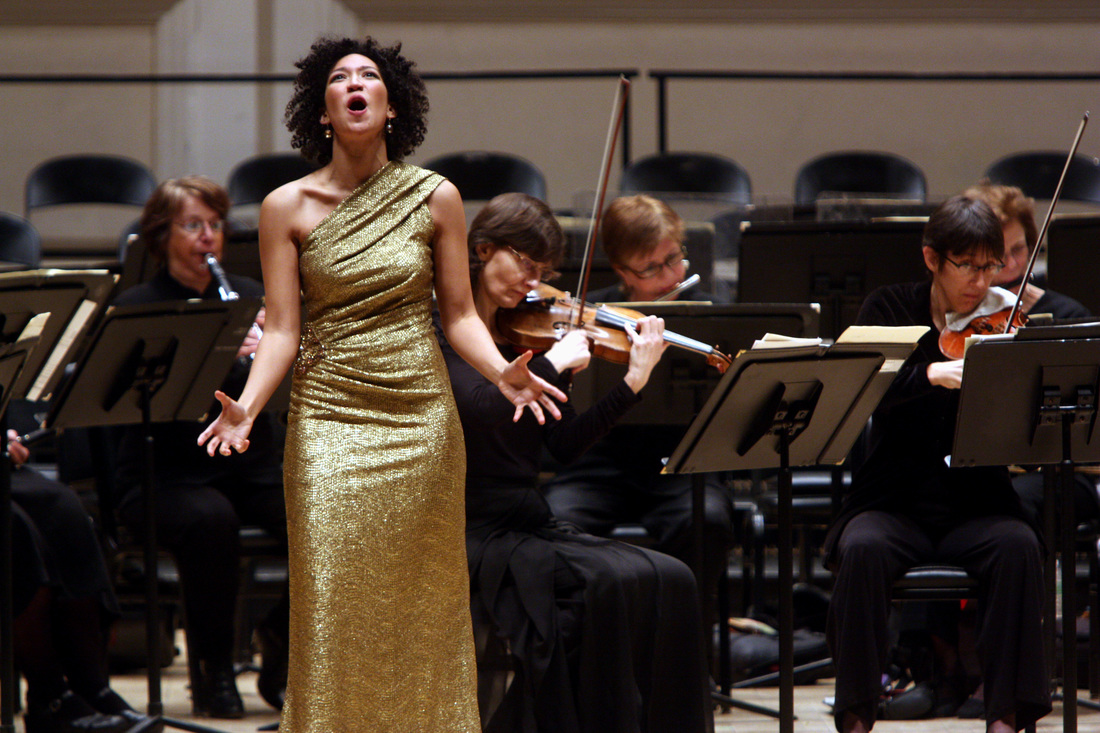 History's Persistent Voice
Julia Bullock sings the words of pioneering Black American mixed-media artist Thornton Dial in a recital featuring traditional slave songs and words penned by Black American artists from the southeastern United States, including the esteemed quilters of Gee's Bend, Alabama. The texts are set to original compositions by a roster of all-women composers including Tania León, Courtney Bryan, Jessie Montgomery, and Allison Loggins-Hull.
THE RE-IMAGINING
It is from Joplin's remaining piano/vocal score that we are working. In a joint US/Canada creative collaboration, Volcano has commissioned a new libretto honouring the politics of Joplin's original, and maintaining his setting (Texarkana in the late 1800s). Most of his characters remain, with a much greater emphasis placed on the women. Treemonisha herself is being reassigned more music, given a fuller journey, and a storyline that will resonate strongly with the politics of today.
These new words have been retrofitted onto Joplin's extraordinary melodies, and the whole score is being brought to life by new orchestrations and arrangements, exploring not only the musical style of Joplin's era, but the music that came before and after him, set for a band that includes both African and Western instruments.